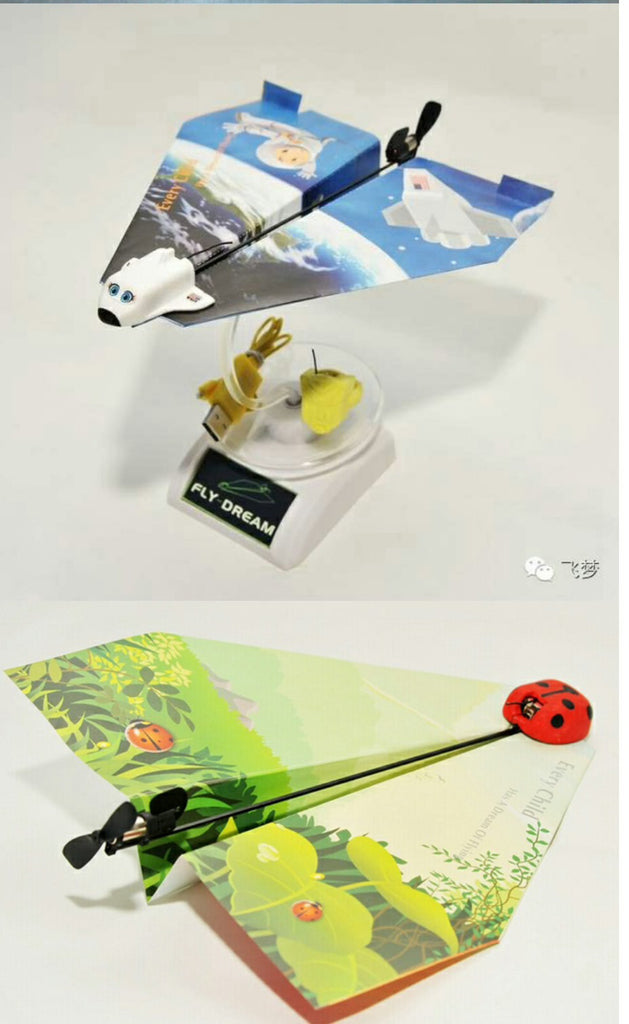 Retailing at SGD 45 ,the Dream1 gesture control paper plane is a cheaper and more user-friendly alternative to powerup smartphone paper plane.Simply wear the command ring on your finger and direct the paper plane through your hand gesture.Aircraft will follow your finger pointing in the direction of flight.
Parts : driver X 1 pc, ring controller X 1 pc, USB charger X 1 pc, Foam X 1 pc , paper plane body X 3 pc
The mechanism:
The head of the driver is made of high quality anti-collision foam . Material used is coccinella septempunctata. Master control chip and rechargable lithium batteries are placed in the internal storage on the foam head. In the mid section of the driver, a square tube connects the motor and steering servo. The propeller on the tail provides power to the the plane. Turning movements are also made possible by the flexible electromagnetic steering servo.
Ring controller consists of gyroscope, 2.4G transceiver chip and central processing chip, powered by rechargeable lithium batteries. Soft silicone is used to manufacture the ring exterior , giving it a smooth and luxurious feel.
Parameter
| | | | |
| --- | --- | --- | --- |
| Driver Weight: | 7g | Fly Time: | about 10min |
| Paper Weight: | 6g | Change Time: | about 20min |
| Driver Battery: | 70mAh | TX Mode: | 2.4G FHSS |
| Control Mode: | Somatosensory | Control Range: | about 50m |