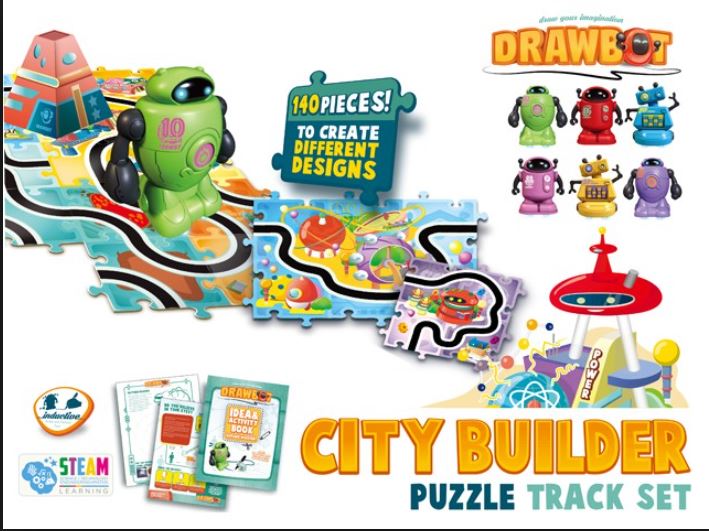 Drawbot City Builder
EAN : 712376488459
3in 1- with activity booklet, 1 drawbot and 140 pieces of jigsaw puzzles.
A game of strategy and motor skills!
Push your creativity to the limit by challenging your friends in an exciting race to the center of the board using your quick thinking and fast reflexes.
Draw bot is an inductive robot with optical sensor that detects and automatically follows the marker trail.