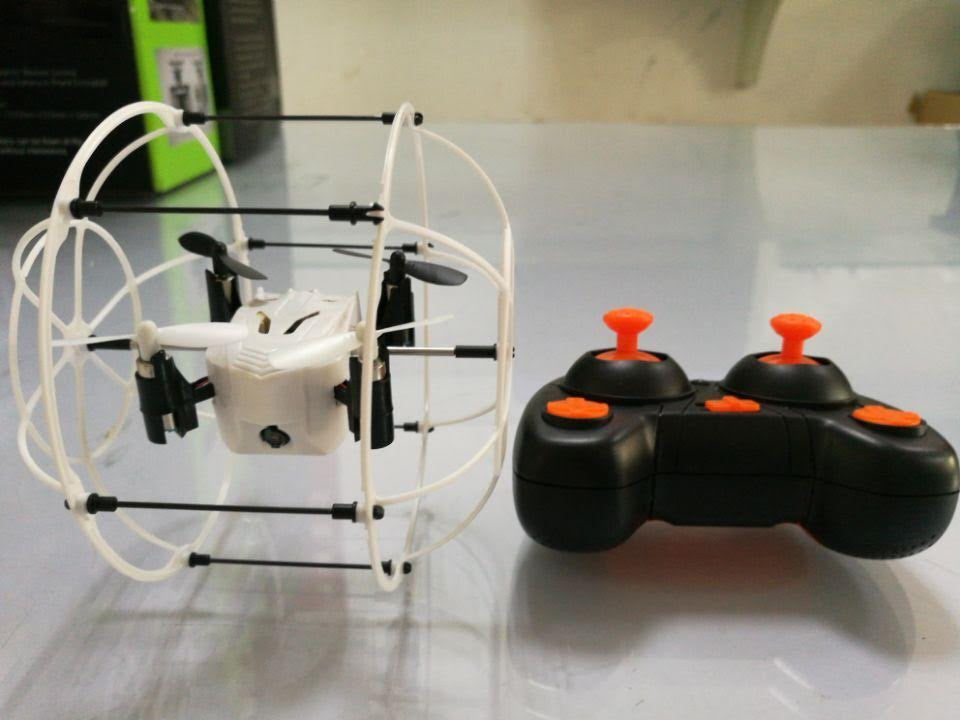 Specially customized for Singapore customers !
Your favorite skywalker 1336 now comes with a spy camera.
This drone in a ball is able to run on the ground, fly in the sky ,climb on the wall  ,snap pictures/ videos at the same time
It is almost crash resistant in its removable cage and safe for kids.
Tip for parent : Remove the cage and fly it like a normal drone , when your kids are asleep
 FREE 4 GB MicroSD memory card to capture all your precious moments
Specifications:
Flight time: above 5mins
Flying range: about 50m
Charging time: about 60mins
Size of quadcopter body: 9 x 10 x 10 cm
Size of protection frame: 9 x 10 x 2.5 cm