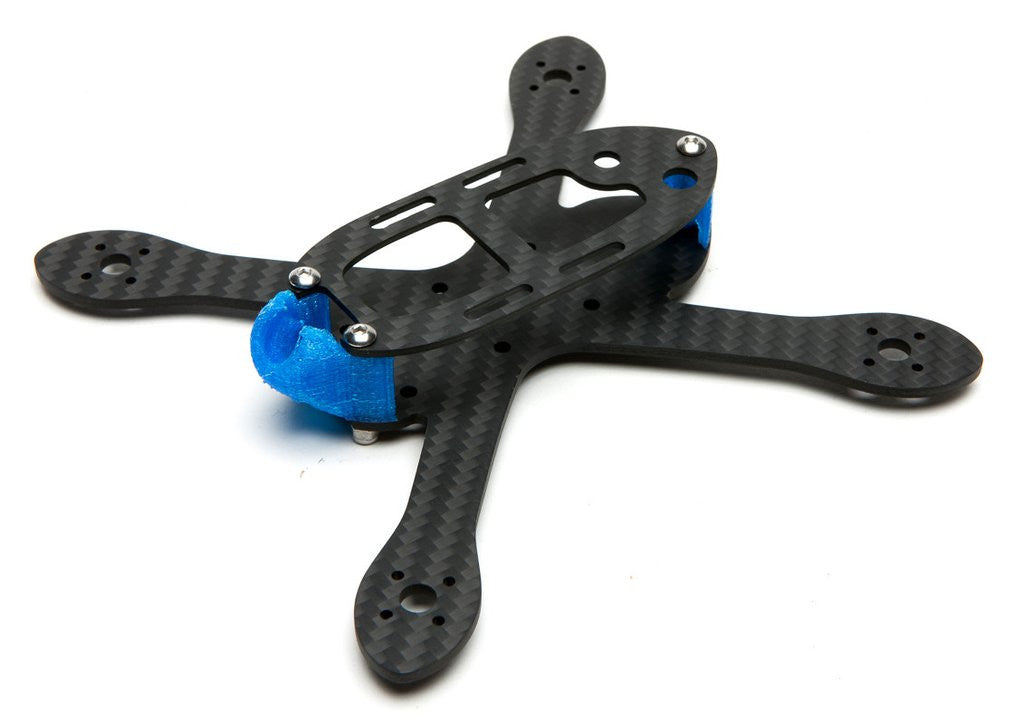 Hedwig is a 145mm true X 3" frame with a 2.5mm bottom plate and a 1.6mm top plate. The front and rear are 3d printed TPU, with 15mm of stack height. Hedwig is made specifically for the Furious Pico BLX FC, and will not fit a standard 36x36 fc. It's also specifically designed for this 500 mah battery, and this camera (wide angle version). AUW with battery is easily under 250 g. 
Frame weight 34g. Available in blue or green color. Please make a note during checkout on your preferred color.
Read more about it here.