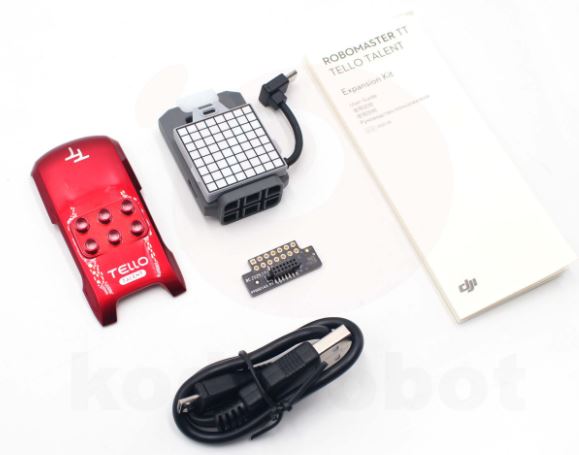 DJI RoboMaster TT Expansion kit
$210.00
This product is NOT FOR PURCHASE on www.65Drones.com online store. The price is not $0.0. This listing is only for information. DO NOT ADD THIS PRODUCT TO CART. WE WILL NOT FULFILL THE ORDER IF YOU ADD THIS PRODUCT TO CART.
Available for prize redemption.
 WhatsApp us at (65)87204983 or email us at info@65drones.com for purchases of DJI RoboMaster TT Expansion kit now!
Experience DIY flight with the RoboMaster TT Expansion Kit that includes an open-source controller, dot-matrix display & distance-sensing module, and extension board, which support programming with Arduino, MicroPython, and more. It can be used to upgrade TELLO EDU to RoboMaster TT.
Convert your DJI Tello EDU into RoboMaster TT in minutes!